Clap clap clap...



Mula2 dulu aku ingatkan mase Astro promote Gempak Selebriti Astro nie diorang nak challenge Sure Heboh by TV3, but these two events memang totally different. Walaupon GSA dibuat secara sederhana dan kecil-kecilan, tapi still meriah. Berbeza dengan Sure Heboh TV3 yang sememangnya havoc, heboh dan tak lupa, crowded!

Sabtu (NZ Curry House)
Selebriti : Farah, Saidatul Erma, ThreeFlo, Isa, Shiha, Azlif



Farah dengan junior2nya nyanyi Hanya Memuji. Isa was still malu2 there...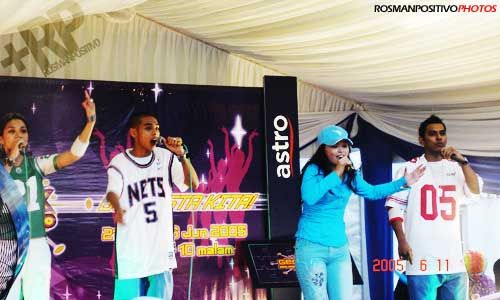 Farah and ThreeFlo, lagu Di Mana Cinta a.k.a Where Is The Love. Suara Hunny memang besar...



(Dalam masa yang sama kat Ampang Point ade Zahid, Anding etc...But memang takleh nak buat coverage laa, priority to Farah kan)



Ahad (Ampang Point)
Selebriti : Farah, Saidatul Erma, ThreeFlo, Isa, Shiha, Azlif, Jimmy, Linda Jasmine, Elliza!

Macam ape yang diexcpect, Elliza memunculkan diri kat AP nih. But dia datang on the second session.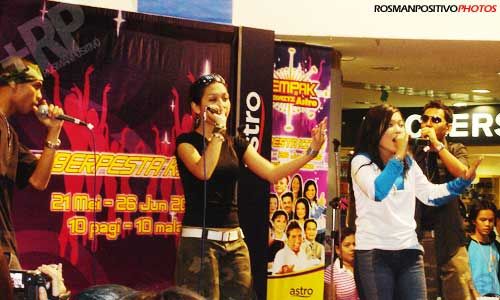 Again, Where Is The Love by Farah and ThreeFlo.



Persahabatan Senior-Junior...



Elliza muncul dan disambut dengan sorakan yang meriah. Nyanyi Can't Fight The Moonlight dan join ramai2 nyanyi skali after that.



Autograph session. Dua budak cute bersama2...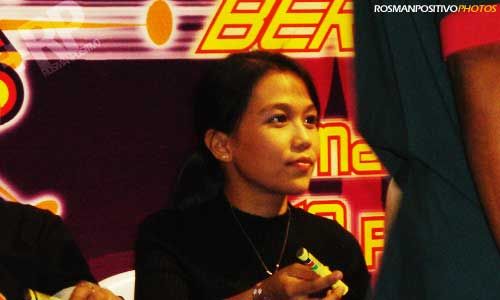 Special untuk mana2 fanz Elliza a.k.a AKP dan banyak lagi nama2 utk dia...huehuehue. Nampak cute bila dia behave dengan sopan santun...