Ngohngehngohngeh...
Last Tuesday Muzik@Ria dah tayangkan video clip eksklusif Farah untuk lagu Antara Dua. Ramai jugak yang tunggu2 video clip nie especially budak2 dari fanclub budak Breep2 nih. Hell yeah, aku pon memang tunggu jugak laa, walaupon dah dapat spoilers

(oleh seseorang yang canggish, you know who you are)

yang video clipnya tak berapa gempak. And yeah, like I was expected

(from a company like Maestro/Astro - no offence)

memang tak seberapa sangat, but it was okay laa for a start.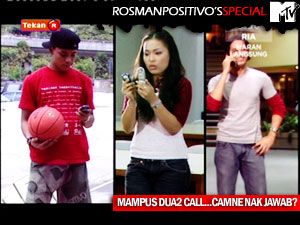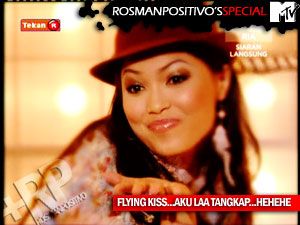 Sekali tengok memang the same konsep macam video clip Wo! from Zahid, maybe the same director I guess. From the lampu2 yang banyak kat belakang tuh, the dancing, and even endingnya - iaitu the main characters (Farah and Zahid) tersedar daripada mimpi! My goodness...banyak lagi idea yang boleh dikembangkan, idea tue jugak dipakai? Yeah you can say that ini ialah sekadar coincidence, tapi, two video clips from the same company dan dikeluarkan dalam jangkamasa terdekat...kebetulan la sangat...huhuhu.

(Again I'm stressing that ia taklaa teruk sangat okey, still okay)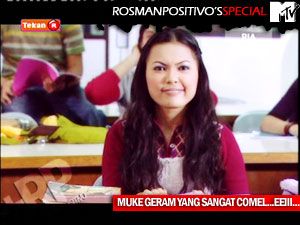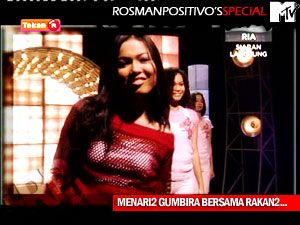 Anyway, ape yang menyelamatkan video clip nie ialah Farah sendiri! (again, macam my review on the cover album) Seorang artis yang mempunyai ramai peminat, apa sahaja yang dibuat menggunakan Farah akan kelihatan cantik dan elok di mata peminat2 nya. Let's say video clip Siti Nurhaliza yang latest tuh - Lagu Rindu. Bagi hardcore fan Siti mungkin ia nampak elok, but for me it's a no no no. Walaupon aku ialah fan kepada kedua2 artis yang disebut di atas, namun mata aku tak dibutakan dengan kefanatikan. But again, yeah, artis tue sendiri yang menyelamatkan video klipnya.

(and yeah I'm blaming the director bukan Farah of course)

Dengan wajah yang cun dan comel macam Farah, buat laa ape saje, mesti comel! Banyak feedback yang diberikan mengatakan video clip tue

"...

best sangat!", "...cun...", "...suatu pembaharuan.."

, dan macam2 lagi. Sebab ia adalah video clip Farah, so ia akan jadi begitu. Cuba letakkan seorang artis yang tak glamer dan ala2 hidup segan mati tak mau, takde orang pon ambik pusing. The conclusion is...video clip tue jadik best sebab ia adalah video clip FARAH DIANA ANUAR yang sememangnya best!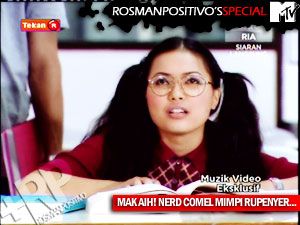 For more screenshots, visit my fotopages!
Breep Breep!