Hiccup Appearance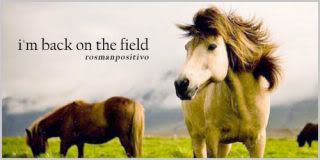 for a while lah kot...
It has been so long and I keep doing my stupid comebacks once in a while lah. Tired of doing it but that's what I have to do. No. Not have to do, the least I can do. Jangan masuk campur. Ini urusan Rosman dengan dirinya. Blood and saliva will spill. Keep away! Aaaaaahhh...
Kalau benda ini masih boleh dipanggil blog, blog lain bolehlah mencipta nama lain, apa2 nama yang melambangkan ketangkasan bloggernya memuatnaik updates. Ini bukan lagi blog ngok! Ini macam majalah tahunan sekolah. Yang ko dulu terpaksa bayar dalam lebih kurang RM12, terus masuk dalam yuran sekolah tak kira ko setuju ke tak untuk beli. Tapi ini lebih bagus. Tak payah bayar ape2. Cuma bayar bil Streamyx, tekan nama aku dalam search engine dan click2 sket. Tara! This is me, mumbling about ape benda tah.
Tapi ape pun, blogger yang seperti aku nie patut tersenyum kesenangan. Macam blogger2 lain yang dah mati, atau at least blognya sajalah yang mati. Sebab? Kami tak perlu menjadi entiti kepada mana2 pihak, yang terpaksa bersengkang mata memenuhi tuntutannya. Blog pulak dilitup abih ngan fancy flyers and banners and whateva lagi lah. Kesian aku pada seorang 'aktivis' internet yang sangat superstar nie. Dah macam newspaper pulak aku tgk blognya. Kiri kanan atas bawah ada aja advertisements. Huhu. Tapi itulah orang panggil rezeki. Litup2 pun, income dapat, kerja jalan. Tapi tahap kesibukan tue akan berganda la sket kan. Keep up the gud work lah.
Untuk kembali membuat review tue aku still tak dapat time lagi. Ini pun mase dicuri untuk membebel2 sket, at least nampak la macam rajin sket rosman nie mengupdate di mata masyarakat. Kira ala2 wakil rakyat la. Okay, SESETENGAH wakil rakyat. (Susah skang nie, internet dipantau. Salah sebut sket kena tangkap.) Dekat2 masa tertentu aje baru nampak batang hidung, baru nampak buat kerja, baru nampak mulut dan mata terbeliak2 mengarah pihak2 lain bergerak buat kerja masing2. Padahal some issues tue dah 38 kali dah orang dok ngadu kat opis. So this is the time I do my works here. Okay :)
Untuk Akademi Fantasia, kepada yang masih bernafsu menonton, musim ke-6 is around the corner. Dan kepada mamat2 dan minah2 karaoke, bolehla praktis2 sket di dalam jamban, ketika masak di dapur mahupun dalam kesesakan lalulintas yang sangat memenatkan di Federal Highway. Orang2 yang sengau, pekak pitching dan kurang kesedaran diri need not apply. Jangan menyemakkan channel @15 dengan suara anda yang berupaya memeranjatkan dan menakutkan anak buah aku yang masih baby itu. Check with your friends sama ada you REALLY got the talents. Rupa itu nombor dua lah. Okay, kalaulah anda SANGAT hot, cute, lawa atau ensem tue, bole la letak bakat yang nombor 2. Show biz kadangkala memang begitu. Susah untuk ubah balik macam the old times. It is sooo cruel. Teringat pulak cerita Shallow Hal, lakonan Jack Black yang dideceivekan penglihatannya untuk melihat kecantikan dalaman orang lain. Kalaulah semua orang di dunia nie dikenakan macam tue. I think the world will be full of love, passion and dunia entertainment sangat2lah baguih dok ada. If everybody can accept people with just pure talent macam Fantasia Barrino dan artis2 seangkatan ngannya, wahlawei lah. Sedap saja lagu2 di radio, walaupun penciptanya mencipta melodi yang sama berulang2, hanya ditukar nada suara. Haha.
"...Hanyalah kekasih, separuh masa...."
Bersambung dan tak tahu bila sambungannya...macam Transformers 2007.