Ha....




Lame tak buat entry rojak. This is the best way to write something spontaneusly. From the

head and heart

terus ke tangan and it's here. I think I'll be doing this a lot. Most of the personal blogs pon buat macam nie kan. It's just that long time ago this was an entertainment blog. So segalanya harus dibuat dengan terperinci, editing gamba yang jelas dan mengghairahkan etc. Mase tu blog ini boleh dikatakan sumber minor kepada dunia selebriti especially AF. That was because I got the insiders to do the digging thing. I can get first hand information. Skang aku dah jauh sikit dari dunia tu so you just have to read my mumbling about anything. Kalo nak la.




Ketuanan Melayu






After reading Utusan yesterday I was shocked kerana isu ketuanan Melayu masih lagi dimainkan di media. I thought sume nye dah selesai.
Datuk Seri Dr Chua Soi Lek
memberi pendapat bahawa istilah ketuanan melayu menggambarkan Melayu sebagai
Tuan
dan kaum lain sebagai
Hamba
. I felt sorry for Datuk Seri. Point of view Datuk Seri sama ada sengaja mencetuskan provokasi ataupun sememangnya pemahamannya agak narrow dan tidak berlandaskan logik. Apa yang boleh aku ekstrakkan daripada istilah tu adalah sama macam
tuan-tetamu
. Sebagai metaforanya boleh kita ibaratkan Melayu sebagai
Tuan Rumah
yang menghuni rumah ini sejak sekian lama, dan kaum2 lain datang selepas itu sebagai
Tetamu
yang akhirnya menjadi rakyat berdaftar kerana lama bermastautin dan banyak sumbangan. Itu saja. Kenapa perlu isu ni dipolemikkan. Tak pernah ada unsur perhambaan pon dalam Malaysia zaman ini. Cuma kedudukan kaum Melayu perlu dijelaskan sebagai Tuan kerana mahu mendesak orang2 Melayu supaya lebih maju. Senang cerita, kalau tuan rumah selekeh, miskin, tak berpendidikan dan takde wawasan, macam mana nak berhadapan dengan tetamu2? Tak malu ke? Haa kira macam tu la. We just have to sit back, relax and do our works la. Chill. And be united.
The Moment of Truth
Yeah right. Moment of Truth. Aku tak paham kenapa family members dan kawan2 participants yang datang join the show perlu buat muka2 sedih, terkejut, marah, emosional semasa soalan2 diajukan. They should already know the concept of the show. And they agreed to join in. They knew the cause and consequences. And the money the participants will get surely akan di'pau' jugak oleh mereka. Just relax jela. Walaupon the truth sucks. And probably diorang jugak sumber kepada soalan2 yang diberi sebab apa kejadahnya produser show tau segala-galanya pasal orang tu? They should just bear it and wait for the money. Just cakap no comment pon it's enough. Ini dengan muka masam menggeleng2. And I thought the westerns are open-minded enough. Lol.
University United

University United
akan menjadi the first project aku untuk 2009. This is the first solo project
UnderGraduate
aku untuk t-shirt designing and retailing skali. Siri UnderGraduate sebelum ni memang cukup berjaya dan boleh dibanggakan. But it was a group project. Ramai yang tolong skali dulu. Now it's just me. So aku probably akan tuka daripada method
silk-screen
kepada
hot-press
. It's easier. You guys just have to wait for it. And make sure grab it. Probably hanya dikeluarkan sebanyak
100 helai
saja for the first edition. Kalo ade sambutan vavavoom baru buat second printing. Pray for my luck. I need that.
OIAM 3 & AF7
OIAM. It's back. Can't wait for it. I'm looking forward to see which artist yang akan berani masuk pulak. They really need guts. And pure talent.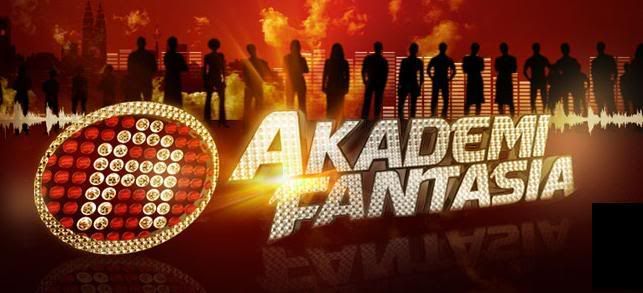 Ade desas-desus jugak there will be AF7. Let's hope the best for it. Bring us back the spice!




Mawi - Ekin. Meletop.






It will be one of the biggest wedding in Malaysia. Tak pernah aku tengok sebuah wedding yang dikomersialkan sampai macam ni skali. Siap ade WAP site, ringtone and wallpaper download etc. Mawi's certainly a lubuk emas for certain people. A bless and a curse. Good luck.